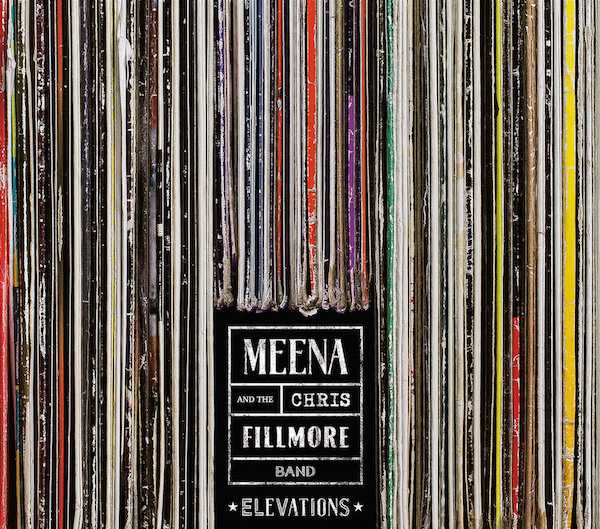 ELeVatIonS/ Continental Blue Heaven CD/LP Release Oct.18th 2019
"if you look at the cover before listening, it reveals the Americana music in a wide variety of colours and sounds, belying the nationality of the band members. Southern Rock, Gospel, Soul, Blues, and some country and ballads, all VERY atmospheric. Gripping, sensitive and touching, a road movie that you wish would never end…" Dietmar Hoscher, Concerto Magazin
"with ELeVatIonS Meena proves once again what we already learned at numerous festivals: she is a natural. With her intruiging voice, wrapped in Fillmore's acoustic-, electric- or slide guitar she turns every song into a true gem." – ʀᴏᴏᴛꜱᴛɪᴍᴇ
"I already was a fan, but even more so now" – ʀᴏᴏᴛꜱᴠɪʟʟᴇ
"…'ride to a different rhythm and stay in tune with your passion to arrive on time and in style.' And that's exactly what this fine album does!
If you ever have the chance to see them perform live, I strongly advise you do so.
It will surely pay off" – ʙʀᴏᴛʜᴇʀꜱ ɪɴ ʀᴀᴡ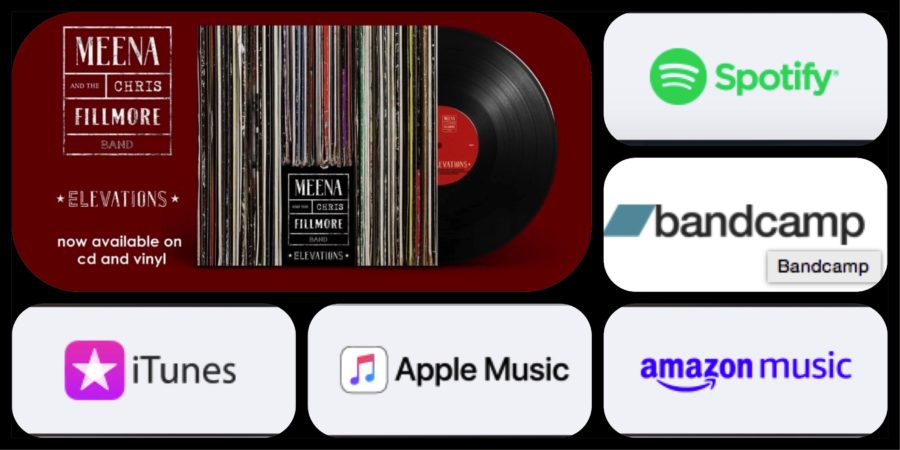 listen, buy and spread : https://smarturl.it/MCCF
I recently said in an interview, in terms of recording Chris Fillmore and I do have the free-swimmer now, from the few cliff falls, water-slide delays and discussions about the rubber dinghy, I've said nothing, because beside the fact, we could work together with great people, our firm determination on studio album number four was uncompromising to dictate the line. We had a very clear idea of ​​what the songs should sound like, we could hear that in our heads, which does not mean, that we didn´t knock over our own arrangements several times during the recording-process.
I'd almost say we've packed our story into these ten songs, all the concerts we've played together, the rides with the tour bus, the many cities and hotel rooms and every hour Chris and me made music together – starting in times, where we sat in the backroom with friends and listend records all day long.
In the end, it was Chris' tireless dedication, his fine ears and charming penetrance as well as his skills on many instruments, but also Winston Jud's energy, motivation and patience and his incredible knowledge and creativity in points of recording, as well as Frank Cortez serenity and his keen sense for guitars and arrangements and the professionalism and passion of the studio-musicians Alex Wiedestadt Bernhard Egger, Robert Schoblocher, Söa Fitzpatrick Dietzl and Rainer Baumgartner, as well as the enriching accents and inspiring musicality of our guests Martina Defant, Hans Theessink, Bernhard Rabitsch, Angus Bangus Thomas, Wolfgang Staribacher, who now let me sit back contentedly, my soul is satisfied, our songs are satisfied, everything is in the spot.
As if that was not enough, we realized those many friends and fans who are not getting tired listen to take nr.78, who provided their instruments or helped us to sort out cabin fever, or made us dinner and gave us a bed to sleep. Beside the many people who told us, that they are looking forward listening to our new album – who would we do it for, if not for your ears, what would it be worth, if music won´t be able to connect us.
On the 21st of September we will play a concert in the Reigen Vienna and it is possible to receive the new album in real and directly from us, official release and online sale will be in the middle of October, starting with our autumn tour.
Have a great time, I'm looking forward seeing you again …