Nächste Woche Freitag 12.Mai sind wir mit dem Sextett in der Bühne Purkersdorf und ich freu mich besonders, dass meine sister from another mister, Niddl vorbei kommt um mit uns zu musizieren. Am 13.05. kommen dann alle sisters zusammen und wir spielen mit den Viennese Ladies am Flüchtlingsball. Dann pack ich das Sextett in den Bus und fahr am 20.Mai mit ihnen ins wunderschöne Waldviertel ins 9erHaus Weikertschlag und weil uns Wehklagen erreichte, dass die Tourband nie in Wien spielt haben wir uns nochmal beim Bluesspring reingeschummelt und werden am 26.Mai im Reigen die Stromgitarre auspacken.
Vielen Dank an die großartigen Zuhörerinnen und Zuhörer der letzten Konzerte, fürs mitsingen, tanzen und feiern und an die Veranstaltungsteams für ihren unglaublich idealistischen und professionellen Einsatz. Ihr habt in wenigen Tagen gut gemacht was uns die letzten Jahre irgendwie genommen wurde, es ist schön wenns wieder voll gepackt ist.
Nach dem letzten Wochenende kann ich nur empfehlen: geht raus, kollektives singen und tanzen macht das Leben schön. bis bald! Meena
*
TOUR NOVEMBER 2022 We had a great time on tour! we started in the deep, deep forest in the taunus at a small train station in eppstein at the wonderful Wunderbar for an organizer who we have known for a long time and who has become a friend over the years. in cafe de meister geleen i was able to get to know a venue where the stage takes up more than half of the entire room and with a host who treated us as if good friends were visiting, super cool evening . then to the dutch sea, an ice-cold breeze blew until in the evening the guests filled the restaurant to the last seat and the water ran down the inside windows – what a great club with wonderful and dedicated people. many people came to the sunday show in dongen, i only saw heads and hands and enjoyed the strong energy in this room.
The concert in burghausen was almost like a family reunion in one of the most beautiful halls in recent times, the old Anker cinema. We ended the tour in a packed town hall in Birkenfeld with extremely ambitious and unbelievable organizers who present blues and good music throughout the district with a lot of ideology and commitment, I appreciate that very much. And over all I had an super band by my side, beautiful, great people who sometimes don't even know how incredibly talented they are. Thanks to everyone who worked for us and everyone who came to listen to us. I look forward to next time!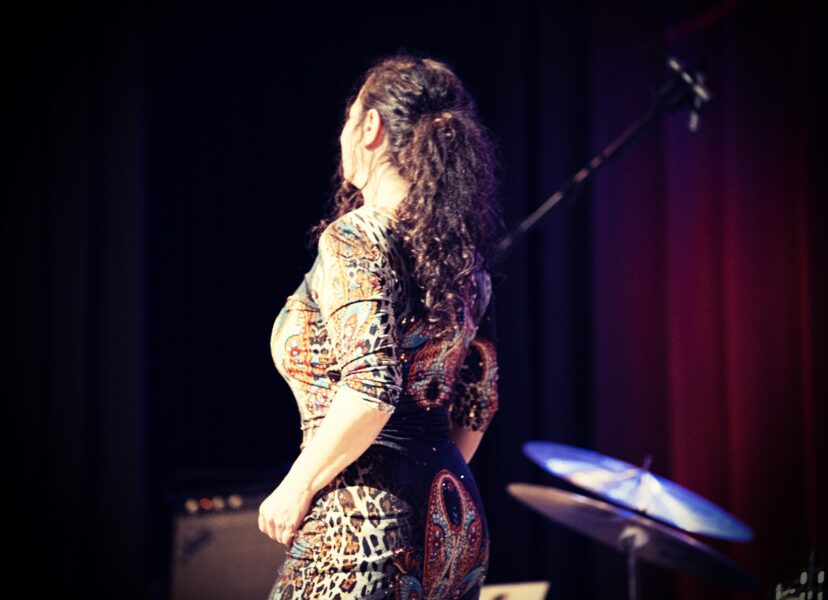 *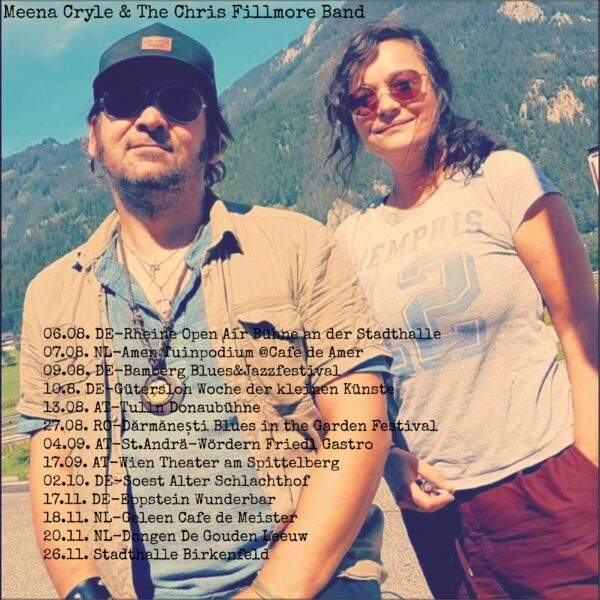 Meena Cryle and Chris Fillmore SEXTETT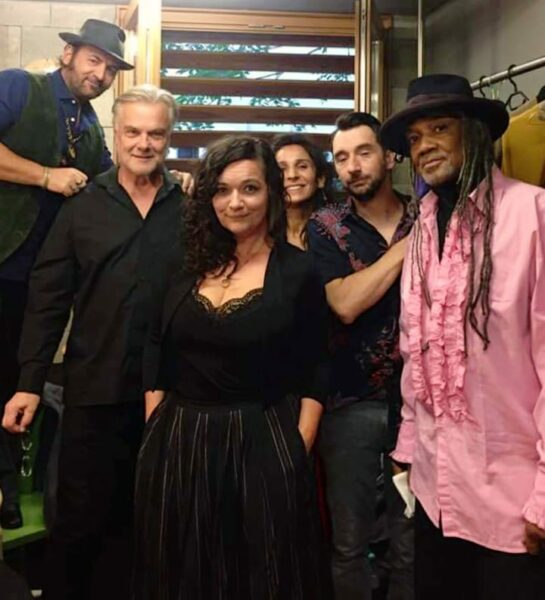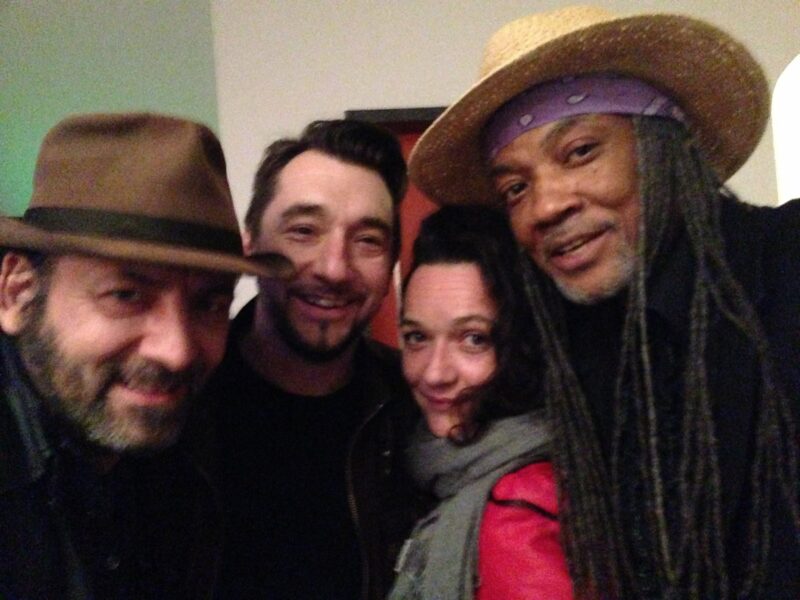 04.05. Vienna Reigen Bluesspring
13.05. Weikertschlag 9er Haus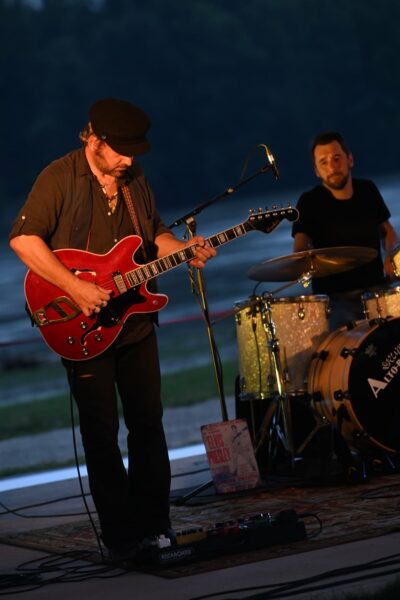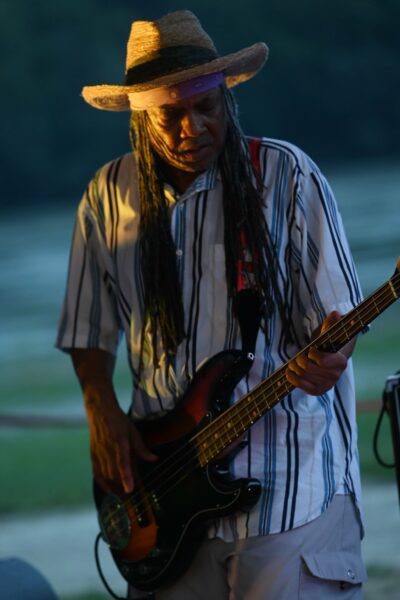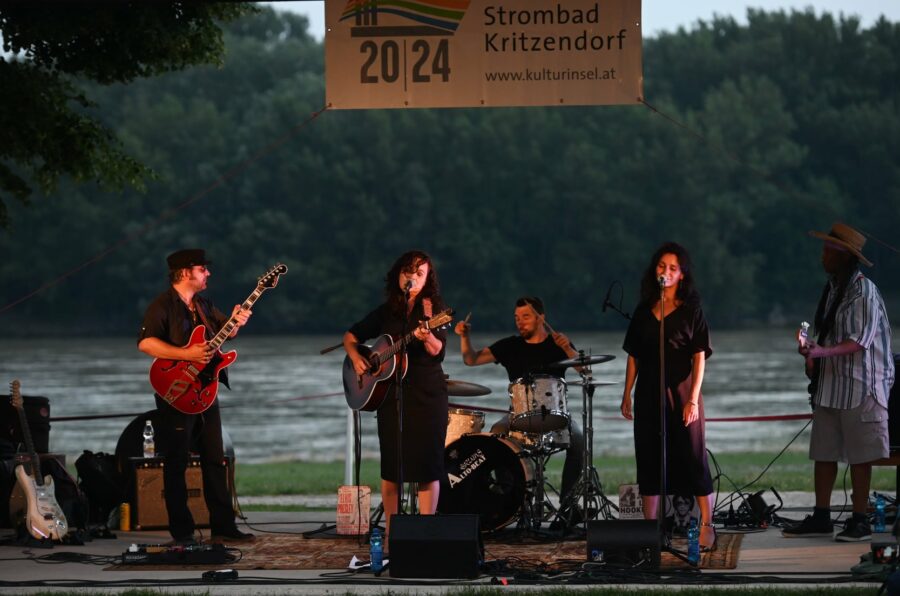 let the summer in, let there be festivals, let there be music, love and happiness…Meena Cryle & The Chris Fillmore Band live in Belgium at the Duvel Blues Festival 28.05.2022.

ein schönes neues jahr wünsche ich euch allen und die fähigkeit einander vergeben zu können, denn sonst wird kein normales leben zurück kehren, es wird viel mehr gar kein leben zurück kehren zumindest keines, dass uns gänsehaut beschert nur weil der moment so ergreifend ist und dessen wahre besonderheit darin liegt, dass wir ihn mit jemanden teilen können und zwar genau zur gleichen zeit, am genau gleichen ort, mit dem gleichen atemzug, den man spürt weil man sich so nah ist. wenn wir meinen unsere gemeinsame sprache verloren zu haben, sollten wir es mit musik probieren. ich freu mich auf ein wiedersehn im neuen jahr! meena
I remain optimistic and so do you, because without you there is no music and without me there is no music either. that is the reason why we will always find and need each other.
Video&Pics by Veneris Phorgraphie – produced by mc
______________________________________
The NYC Music Marathon Festival
12.08.2021 pics by FotografieManuelaFuchs – Mattighofen, Upperaustria
_____________________________
Rockhouse Salzburg
12.07.2021 pics by Veneris Photographie
_____________________________
After we postponed some concerts for the fourth time and it is actually an achievement of everyone involved to keep track and above all – patience, things are slowly but surely getting right. We miss our band, the tour bus and all the people who laugh, cry and sing with us. We were neither calm nor quiet, often outraged and occasionally unsettled, but in truth we kept making music. No law, but also no moral censorship, can forbid music, since it is an expression of all human existence. It is up to each individual to choose the line between freedom and mindfulness. But that also assumes that each individual has the same conditions. This also includes access to art, culture, education and health care.
As a musician, I see it as my job to make sure that my music can be heard and the more adverse the circumstances, the more it needs the cohesion between the audience, artists, organizers, technicians, record companies, distributors, music houses and musicians associations . .When we understand that music is not just entertainment, but a tool for channeling human emotions, we will see its importance and do everything possible to keep in touch with the people. I am really looking forward to seeing you all again…
_____________________________
Meena Cryle & Chris Fillmore on live-stream at the Blues Festival Vila do Conde Portugal March, 2021
_____________________________
I still can remember the years when I saved up money to buy a ticket for my first Hans Theessink concert. Tonight we would have been on stage together and I very much regret that the concert cannot take place due to known circumstances. But besides the regrets, I am only grateful to Milica and Hans for the many great and funny hours that we have already had, and I especially thank Hans for his wonderful music and Milica for her big heart. Hold on, everything´s gonna be alright….
LEAVING AT DAYBREAK 2020 produced by Meena Cryle, Chris Fillmore, Frank Cortez written by Hans Theessink mastered by Winston Jud – Sound Fux Studio video by mc
_____________________________
*
We were lucky to be able to do our tour to Luxembourg and Holland in late summer. A big thank you to all the organizers and staff who made this possible, we know that everyone is doing their best.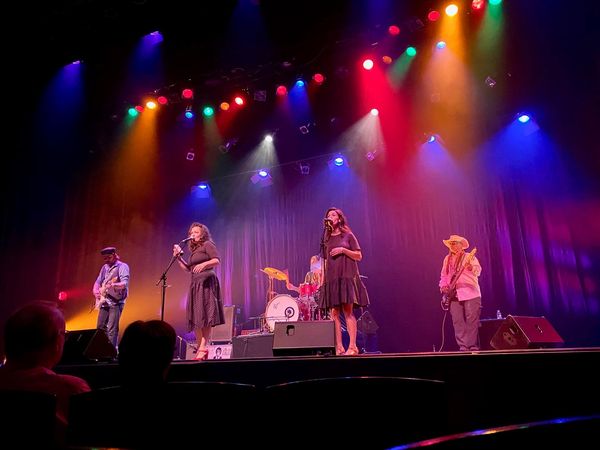 One of my favourite venues in Vienna, the Theater am Spittelberg. With Angus Bangus on the bass, Bernhard Rabitsch on the percussion and trumpet, Anja Prado on the backings and Chris Fillmore on guitar.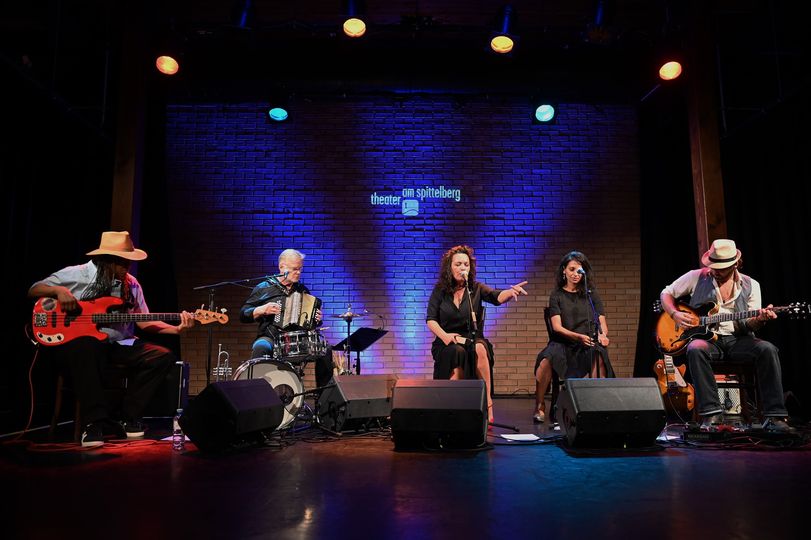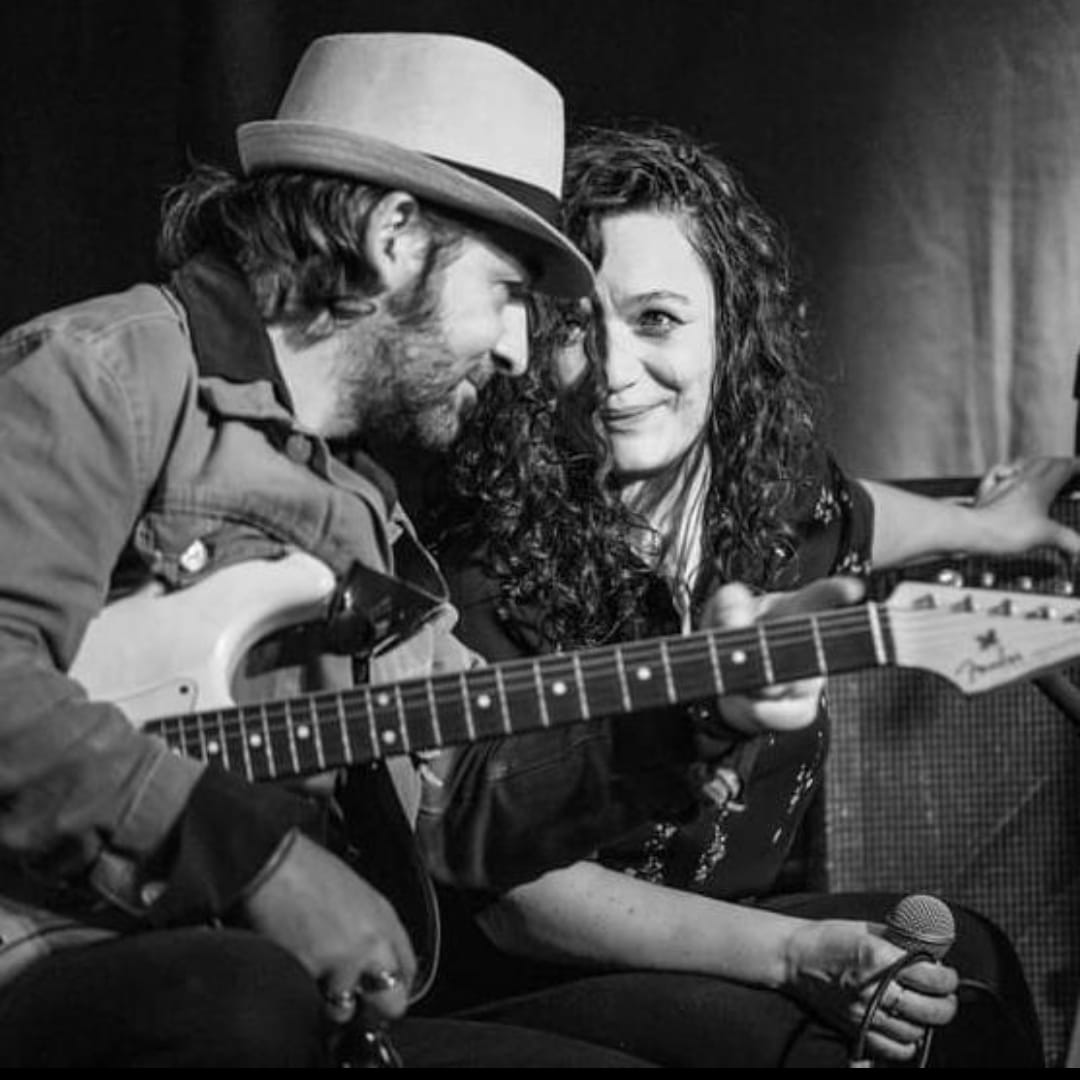 Back to Austria a sold out show in Enzenreith, small village, big audience, brave promoters and a lot of fun. (pic by Manuela Fuchs)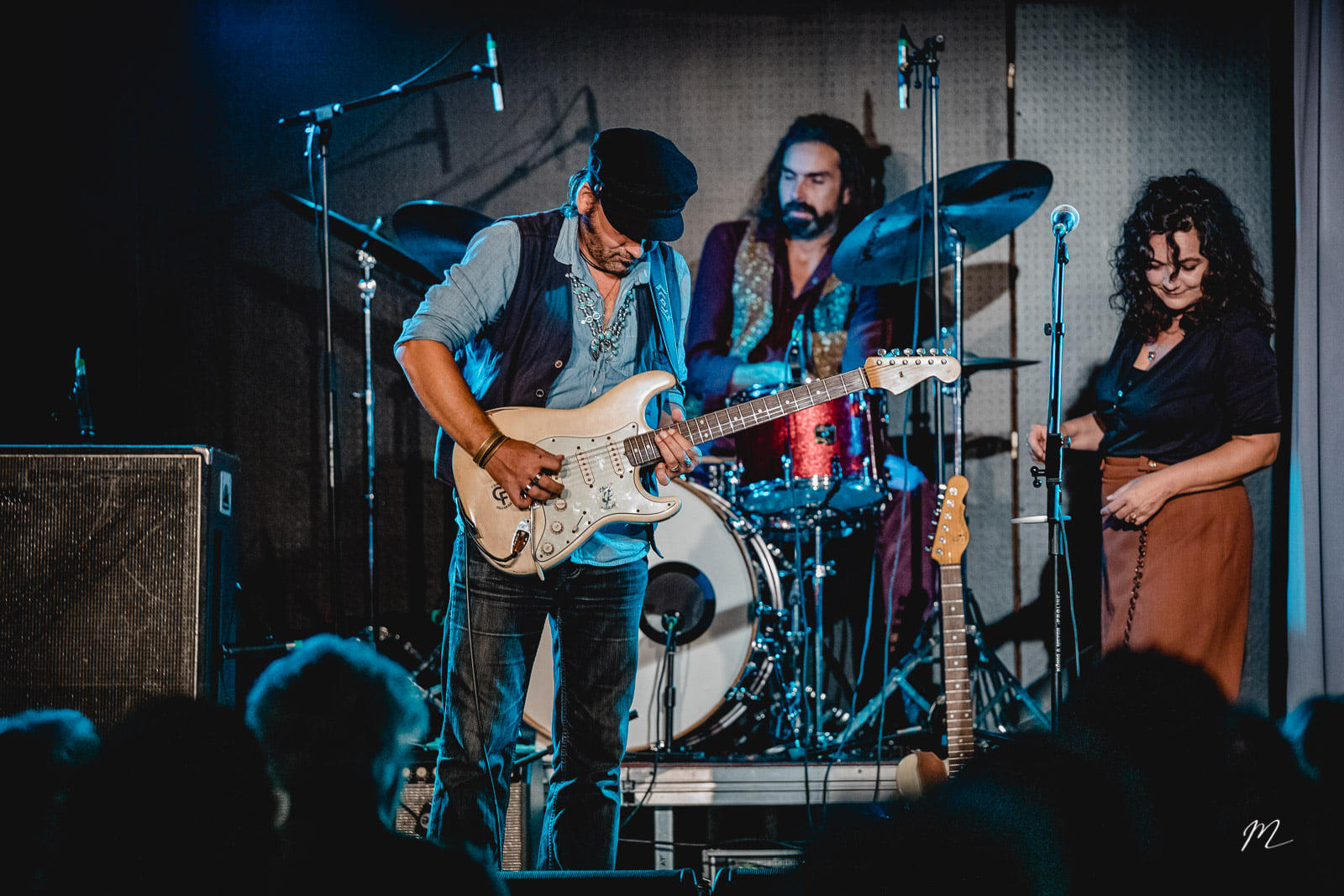 In summer we did the first show at Donaubühne Tulln with Christian Becker and his great Band and Andi Baum and Reinhold Bilgeri. (pic by Hans Eder)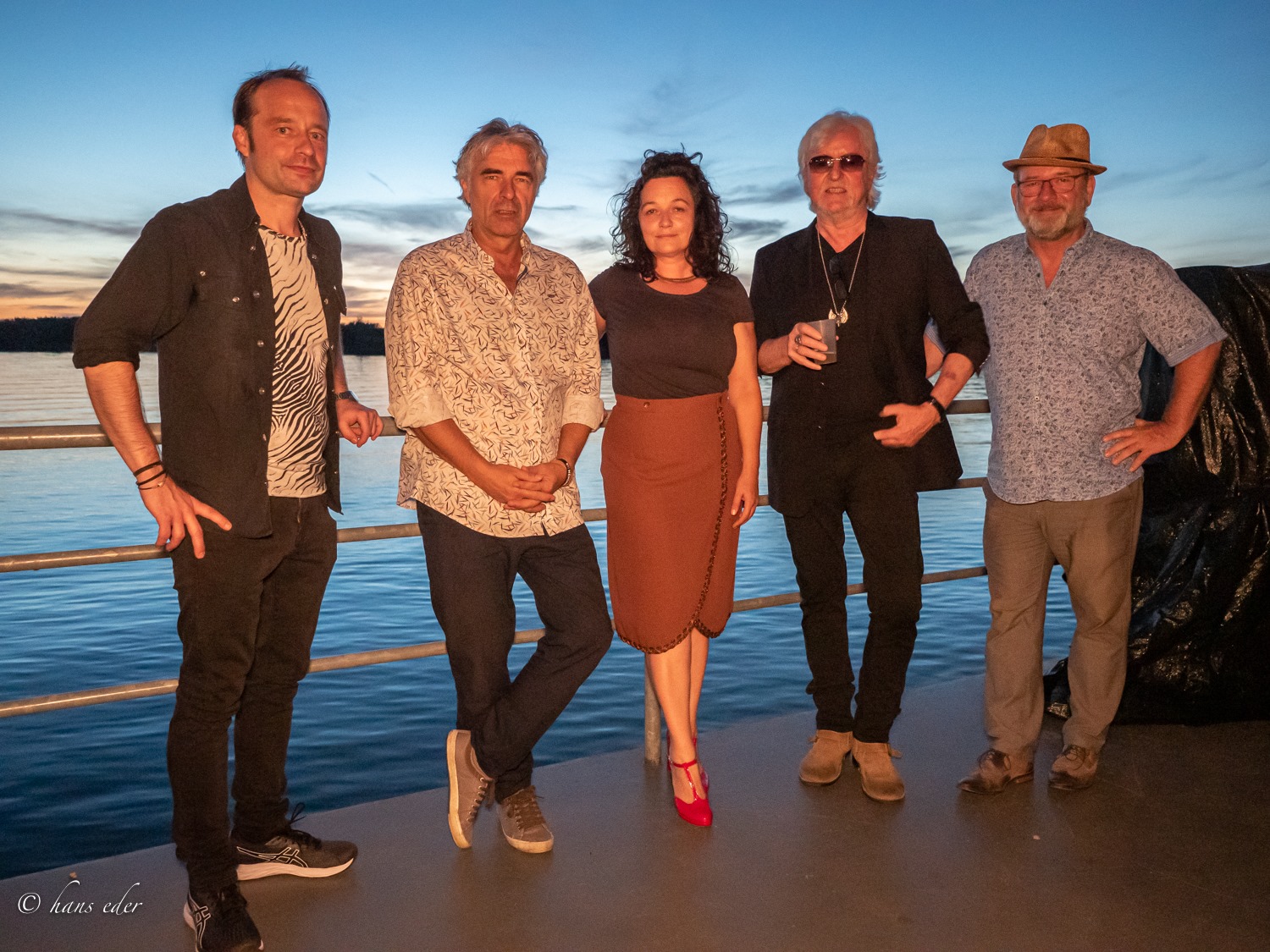 In September we had the honour to do a show at the Schauspielhaus Graz with the fantastic musicians from the Stubenblues-Band and special guests. We did songs in Austrian Dialekt, first time.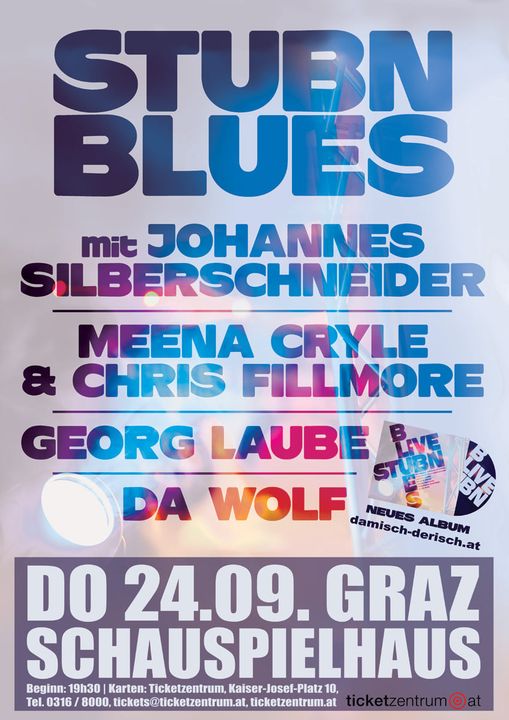 *
The freedom I mean is born out of compassion, nourished with understanding, ventilated with courage and overlaid with love for all mankind. Your freedom is hatched by power, fed with money, soaked in egoism and painted with envy. – Meena Cryle
Freedom2020- recorded & produced by Meena Cryle, Video – Elke Mayer, Doris Krammer, Meena Cryle
*
Two sold out shows and then Corona came……
We regret to inform you, that concerts had to be canceled due the Corona- regulations. Everyone tries to find alternative dates – it hits all of us equally hard, so we have to work together – you can find more information on the websites of the respective organizers.
In the meantime we continue with what we did before the Corona-shutdown, we write songs, let ourselves be inspired by our colleagues, work on arrangements and new ideas and pack our lives and emotions in notes and sounds…we are optimistic about the future and I am looking forward to the moment when we are back on stage, in front a hall full of people, who are singing, laughing, holding hands and having fun.
*
2019 was a crazy and exciting year……
We are still reading all reviews of our new album ELeVatIonS and would like to thank all interview partners, editors, journalists and music lovers for your feedback and support. The new year started no less excitingly and successfully with two sold-out shows and untamed joy of playing.
pics by Veneris Potography and Manuela Fuchs
*
ELeVatIonS/ Continental Blue Heaven CD/LP Release Oct.18th 2019
"if you look at the cover before listening, it reveals the Americana music in a wide variety of colours and sounds, belying the nationality of the band members. Southern Rock, Gospel, Soul, Blues, and some country and ballads, all VERY atmospheric. Gripping, sensitive and touching, a road movie that you wish would never end…" Dietmar Hoscher, Concerto Magazin
"with ELeVatIonS Meena proves once again what we already learned at numerous festivals: she is a natural. With her intruiging voice, wrapped in Fillmore's acoustic-, electric- or slide guitar she turns every song into a true gem." – ʀᴏᴏᴛꜱᴛɪᴍᴇ
"I already was a fan, but even more so now" – ʀᴏᴏᴛꜱᴠɪʟʟᴇ
"…'ride to a different rhythm and stay in tune with your passion to arrive on time and in style.' And that's exactly what this fine album does!
If you ever have the chance to see them perform live, I strongly advise you do so.
It will surely pay off" – ʙʀᴏᴛʜᴇʀꜱ ɪɴ ʀᴀᴡ
*
THE RECORDING SESSIONS
I recently said in an interview, in terms of recording Chris Fillmore and I do have the free-swimmer now, from the few cliff falls, water-slide delays and discussions about the rubber dinghy, I've said nothing, because beside the fact, we could work together with great people, our firm determination on studio album number four was uncompromising to dictate the line. We had a very clear idea of ​​what the songs should sound like, we could hear that in our heads, which does not mean, that we didn´t knock over our own arrangements several times during the recording-process.
I'd almost say we've packed our story into these ten songs, all the concerts we've played together, the rides with the tour bus, the many cities and hotel rooms and every hour Chris and me made music together – starting in times, where we sat in the backroom with friends and listend records all day long.
In the end, it was Chris' tireless dedication, his fine ears and charming penetrance as well as his skills on many instruments, but also Winston Jud's energy, motivation and patience and his incredible knowledge and creativity in points of recording, as well as Frank Cortez serenity and his keen sense for guitars and arrangements and the professionalism and passion of the studio-musicians Alex Wiedestadt Bernhard Egger, Robert Schoblocher, Söa Fitzpatrick Dietzl and Rainer Baumgartner, as well as the enriching accents and inspiring musicality of our guests Martina Defant, Hans Theessink, Bernhard Rabitsch, Angus Bangus Thomas, Wolfgang Staribacher, who now let me sit back contentedly, my soul is satisfied, our songs are satisfied, everything is in the spot.
As if that was not enough, we realized those many friends and fans who are not getting tired listen to take nr.78, who provided their instruments or helped us to sort out cabin fever, or made us dinner and gave us a bed to sleep. Beside the many people who told us, that they are looking forward listening to our new album – who would we do it for, if not for your ears, what would it be worth, if music won´t be able to connect us.
On the 21st of September we will play a concert in the Reigen Vienna and it is possible to receive the new album in real and directly from us, official release and online sale will be in the middle of October, starting with our autumn tour.
Have a great time, I'm looking forward seeing you again …